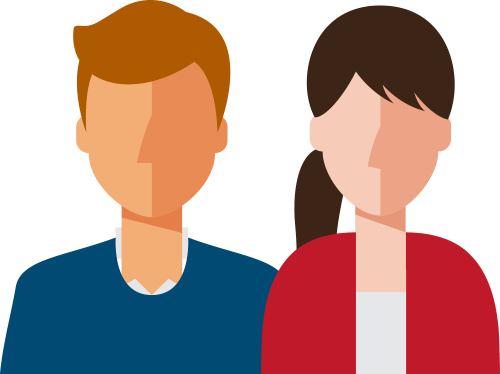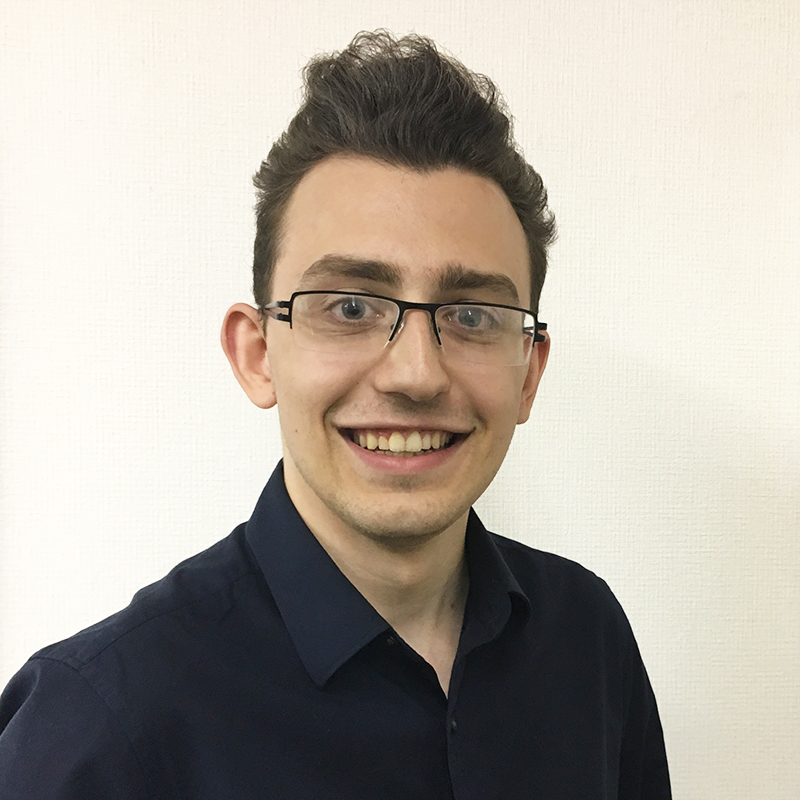 Name

Nicolas.A (Germany)

InternShip

Dec.2016-Mar.2017, May.2017-Aug.2017
InternShip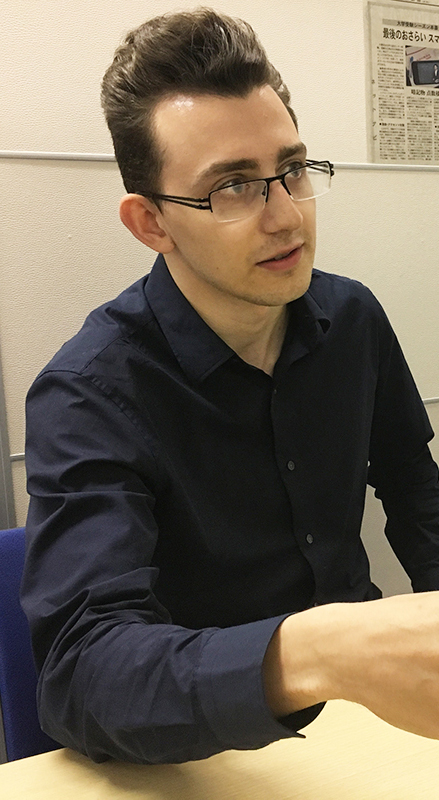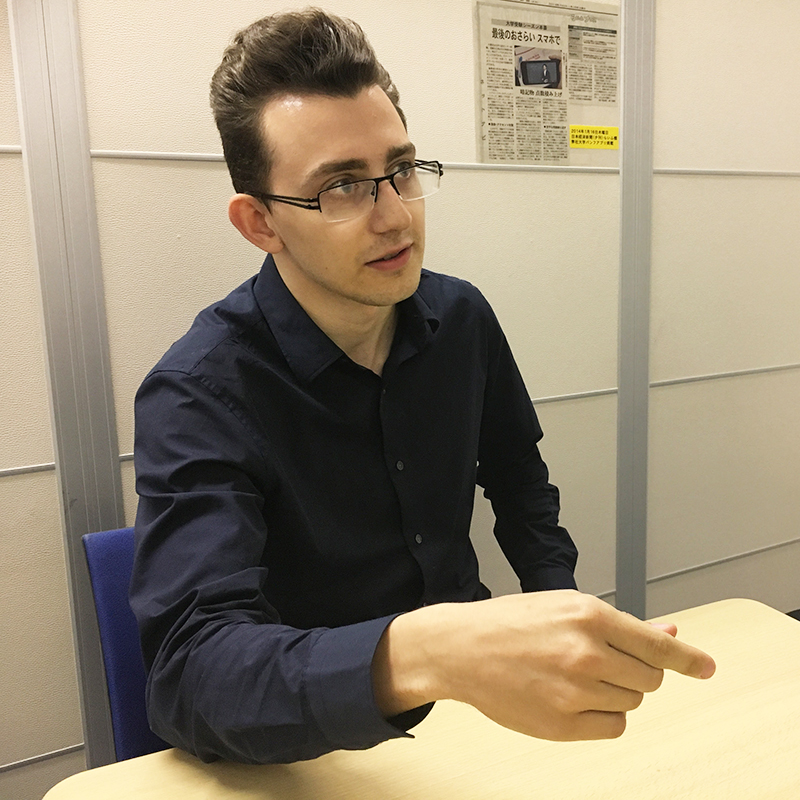 ― 1. Why did you choose WIZE NET for an internship?
I wanted a company, which on the one hand provides a central environment, so that I can experience the big any alive city Tokyo. On the other hand, it was important to me, that the main language of communication in the company would be Japanese. Since my main goal for coming to Japan was to learn Japanese, this was quite important, because I wanted myself to fully immerse in the language.
― 2. How did you feel before coming to Japan?
Quite excited, since I felt that a very interesting and challenging time might come up. I honestly was also a little bit stressed, because Japanese official authorities tend to make processes very complicated and slow, so that it is not as easy to get the documents you need for a visa application – especially, if you are doing it for the first time and are not familiar with the process.
― 3. How was internship in the beginning?
Very challenging. I had only learned a few hundred words and never fully used the language before (except with a few language exchange partners). While the internship itself was not as difficult, because the company really tried to help me, if I would not understand anything or if I had problems with new things, the "outside" experiences where quite difficult. Many everyday Japanese people (e.g. working in the subway system) either speak no English – or don't want to speak, because they think they are not good enough.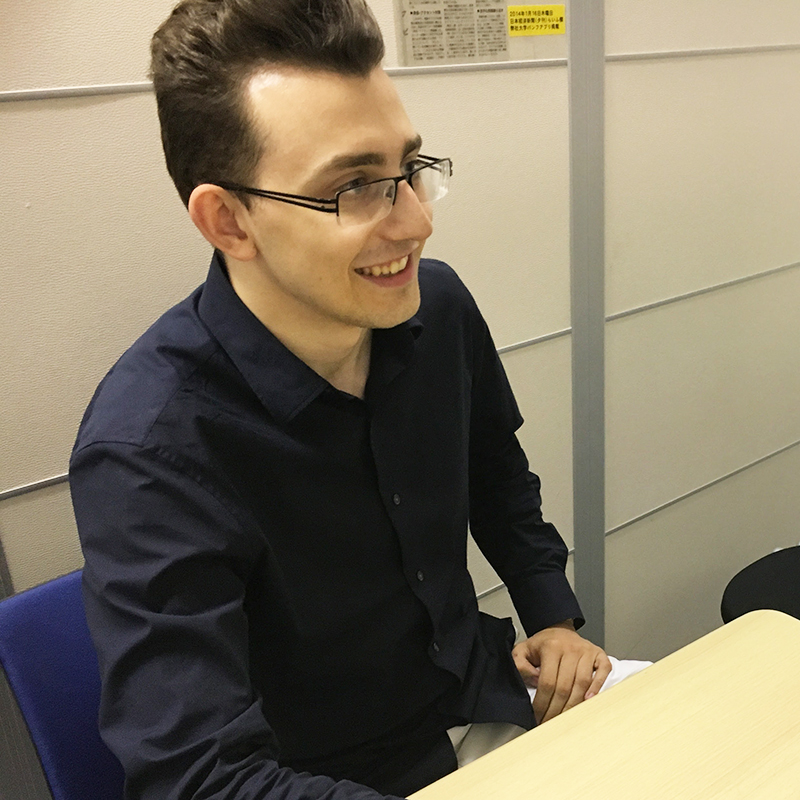 ― 4. You are from Germany where a lifestyle and culture is different from Japan. How do you feel about living in Japan? Tell us something you experienced for the first time, something impressive, something amazing, including something that was troublesome for you.
In many aspects, the Japanese culture seems a little bit similar to German culture, but more extreme. In both countries, people in the civil service (or in big companies) tend to stick to rules and processes as they were defined – even, if a rule does not make sense. But in Japan this is much more extreme. It is extremely amazing how much respect people have in Japan for other people, but also things or places. Therefore, Japan feels quite safe and structured.
For the first time:
The scale on which martial Art is done in Tokyo is just amazing. When practicing in Germany, I used to go to 2 or 3 classes a week for maybe 1 hour. In big dojos in Tokyo though, you can basically train every day for up to 6 lessons a day! So, if you like Budo… come to Japan :)
Something impressive
There is this very amazing steak house (one of which is near to WIZE NET), where you can collect points for each gram of meat you eat… The record holder has eaten more than 700.000 grams of meat!!! That's a lot of meat…
Something amazing
If you want to travel through Japan, it might be quite expensive depending on your budget. But it is amazingly fast. Although the Shinkansen is not much faster, than fast trains in e.g. Germany or France, it surely does travel near its maximum speed most of the time. Therefore, you can e.g. just travel up to the North Cost of Japan in less than 4 hours, which you should do – just because of the amazing sushi you can eat there.
Something troublesome
The first day I arrived at my shared house for the first stay, I got hit quite hard, that the Japanese postal system is quite different from the European one. While I had, an address written down and had already bought a SIM card, I had now idea on how to put the Data into a Navigation Application to find the right door. I ended up searching around my neighborhood for around an hour, until I was able to communicate my problem to a few students passing by in Japanese, which helped me :)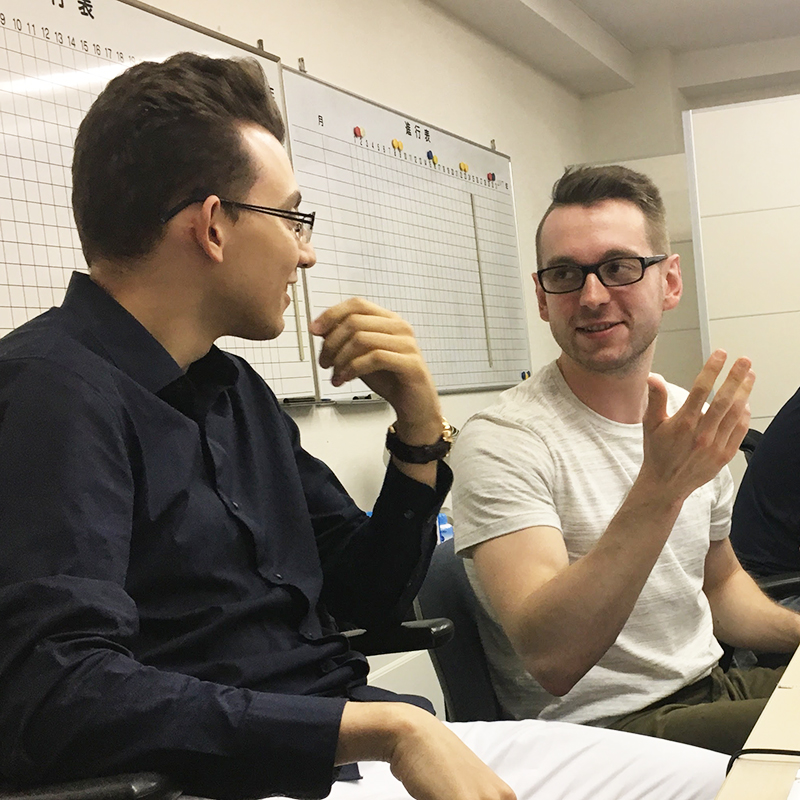 ― 5. What were you responsible for in your internship?
WIZE NET develops classical responsive Web-applications. I developed different products using Angular most of the time with different Libraries together. I also created a mobile prototype using the Ionic framework – which was an interesting and new experience.
― 6. What do you think about company culture?
I would say, that this is one of the main features of WIZE NET over other companies – especially in Japan. While you do get to experience the Japanese nuances to working, the company has a very nice and friendly environment as well as flat hierarchies. They also will invest the time, to do non-work-related events outside of the working time, which really help to connect with people.
― 7. Word for students
I think that this is an amazing experience one should try. It can have a huge impact on your live, since you must face many challenges and experience a completely different culture.
But I also would not advise you to do it, if you are easily stressed or cannot endure challenging situations… because you might face a few.
I would also advise you, to learn at least a little bit of Japanese up front. It will make your everyday live so much easier.